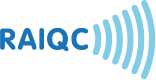 Welcome to RAIQC
About RAIQC
Report and Image Quality Control is an educational platform for healthcare professionals to improve their medical image reporting skills in a secure and anonymised web-based environment.
Features
Real-world Cases
Using carefully curated cases, RAIQC offers modules covering a wide variety of pathologies and procedures, from diagnosing lung cancer to indentifying nasogastric tube position.
Online Medical Image Viewer
RAIQC's web-based DICOM viewer provides tools similar to those of a traditional PACS workstation, enabling full interaction with diagnostic quality imaging of various modalities.
Teaching, Training, Assessment
Whether you're a student new to reporting or an experienced consultant, RAIQC has content and features relevant to all stages of your career.
Peer Comparison
RAIQC lets you compare your reporting skills to that of your peers. Top of the class or room for improvement? Anonymously discover where you sit.
If you would like to learn more, please get in touch: info@raiqc.com
If you have a user account please sign in to access your modules.
---
If you don't have an account, please register, using any organisation code you've been provided with in order to access the correct content.
Register